👀 Anthro Newsletter #015 | 👑 Gucci Special: Brand Partnerships & Diversity
Your weekly newsletter on brands, campaigns, culture and insights.
Welcome to Anthro, a weekly community newsletter featuring must read content about the best and most exciting movements by brands, with a heavy focus on culture, actionable insights and brand's relationship to business success. Whether you're the founder of a company, at a start-up, in an agency or in-house - this is the place for your dose of industry news. I'm trying to make this one of the most valuable emails you receive each week. If you've enjoyed this issue, please like it above 💗 and leave me a comment 💬

Morning friends,
The world is going through a helluva lot right now. We've got another lockdown here in the UK, and it's the US presidential election this week (EEK!). Hoping for the best, and wishing you all health and happiness.

I'm going to distract you all from this madness now with some more light-hearted, but good, money making efforts from Gucci. #AnthroButMakeItFASHUN!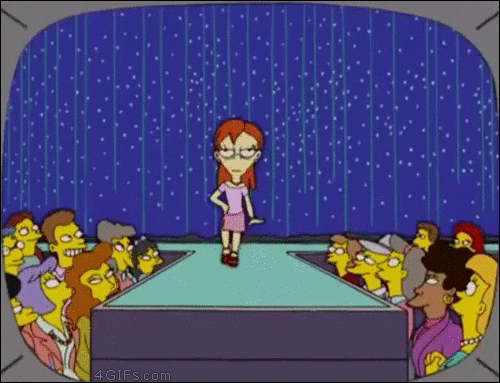 Here's what you'll learn today:
How to create the ultimate brand partnership - like North Face x Gucci

"Unconventional Beauty": How brands like Gucci can make us feel more comfortable in our skin

The importance of being nudged by your audience
---
The power of partnership. North Face x Gucci, let's go!
Outdoorsy turned street wear brand North Face is collaborating with Gucci, and it's a smart move! North Face has surged in popularity in recent years, and Gucci is on fire 🔥 There's so much to learn about a *good* brand partnership. North Face and Gucci are rumoured to be collaborating based on their shared value of sustainability and circularity - and that's pretty sweet. Not surprising either, given North Face's mission to preserve the great outdoors, and Gucci being part of Kering's pioneering sustainability in luxury ♻ Below are 3 tips on how you can make your future partnerships worthwhile 👀 Read the full Anthro Industry Analysis
Choose your partner (brand, celebs, influencers etc) wisely. Shared values & vision is advisable. Find a positive common ground 👯

Analyse your audience and your potential partner's. Make sure they compliment each other and ensure your brand is relevant to your partner's audience, else you're wasting your time 👫

Look after your existing audience first and foremost. Alienate and confuse them, and lose them. The whole point of partnership is to grow your audience, not shrink it 👽
A Down syndrome model starred for Gucci Beauty, and it rocks

I'm going through a hard time with my skin at the moment (eczema), and it's got me thinking about how we can feel comfortable and uncomfortable in our skin 😀😭 So much of this comfort is derived from what we saw as "beautiful" or "normal" in the media growing up 📺 I don't know about you, but I'm a 90s child and there was 0 representation of normal people in the media growing up. In fact, it was peak photoshop & supermodel era. In a more progressive 2020, I'm loving Gucci's Unconventional Beauty campaign from back in July, it's a step in the right direction 💄💋 The campaign saw the beautiful Ellie Goldstein, a Downs syndrome patient, modelling the brands' L'Obscur mascara. It's just SO GOOD to see people with different stories in the media. It makes me *really* happy. How about you? Here are some top tips for diversifying and increasing representation for your brand:
Get to know your target audience. Ask about their gender, ethnic backgrounds, challenges, disabilities, love and hates to start. Then pay tribute to your learnings in your comms. Don't be afraid to go niche 🌈

Go a step further and let these people tell their own stories through your brand if possible 👀 Remember the Bumble example in Anthro Issue 6?

Simply hiring or showcasing people in a 2D way isn't enough. Find people who challenge your perspectives & ideals - this will enable your brand to be more well rounded and truly empathetic 👂🏽💙
Other interesting things:
And in case you missed it:
👀 Brand Partnerships: John Boyega quits Jo Malone
👀 Hyper-Local: Coke's Ad Campaign in Edinburgh
👀 Twitch & London Fashion Week
👀 Brand Experience: What a Non-Whisky Lover can learn from Macallan
👀 Part I interview with Mark Carroll, Creative Strategist at Pinterest
👀 Emily In Paris: The basis of market research & cultural sensitivity
👀 Part II interview with Mark Carroll
---
Okay, that's a wrap. Keep your chin up this week 😘
And, as always, if there's a topic you'd like to see analysed, or a badass pro you think should be interviewed in future, email me at hello@anthro.global to say hi and tell me what you think.

Orrrr leave me a cheeky comment:
Ciao Anthro fam! And see you here next week, same time.

Sanya 😊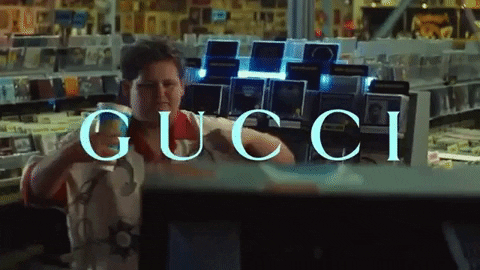 ---
Know someone who'd like this newsletter?
Or was this newsletter forwarded to you? Please do subscribe and join the club!
Written by Sanya-Jeet Thandi, a brand strategist & consultant with a love for culture, start-ups and good karma. British Indian currently in Kent & London, and soon to be US ex-pat. You can connect with me on Twitter & Instagram.