👀 Anthro Newsletter #014 | 🌈 Creative x Business, Shopping Habits, Twitter Stories & A16Z on Gen Z
Your weekly newsletter on brands, campaigns, culture and insights.
Welcome to Anthro, a weekly community newsletter featuring must read content about the best and most exciting movements by brands, with a heavy focus on culture, actionable insights and brand's relationship to business success. Whether you're the founder of a company, at a start-up, in an agency or in-house - this is the place for your dose of industry news. I'm trying to make this one of the most valuable emails you receive each week. If you've enjoyed this issue, please like it above 💗 and leave me a comment 💬

Bonjour mes amis,
Welcome back you beautiful bunch! THANK YOU for showing up to read this newsletter each week - make sure to let me know what's helpful and what you wanna see more of!
And please do show some loveee in the comments if you're feeling generous today, and hit that like button way up above 💗💗💗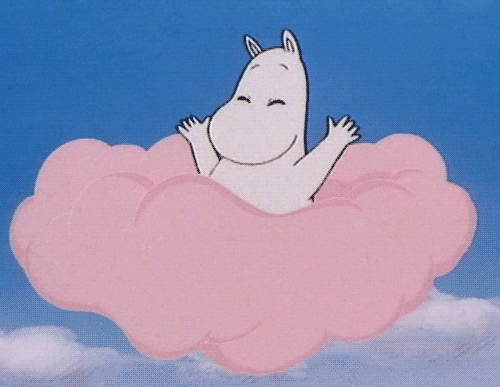 Here's what you'll learn today:
Balancing creative with business objectives

How people's habits are changing for good

Twitter "Stories" and working with Gen Z
---
Part 2 Interview with Mark Carroll: Cute baby alert(!) and creative strategy chat
Awww! How sweet is Mark's baby? His face is just 💗💗💗! Right!? Okay, back to work chat. We heard from the brilliant Mark Carroll from Pinterest in the issue before last 👀You can catch Part 1 of his interview here if you missed it. This week we have an exciting Part 2! Woop! Mark shared so much juicy info for you that it was simply mandatory to extend his presence in this here newsletter. Some poignant tidbits for you below 👀 Read the full interview with Mark Carroll (Part 2)
Be strategic with your creative work (brand/marketing/comms). Linking your ideas to solving the business objectives will serve you well 💸

Be open to (constructive) criticism and don't be afraid to try, and try again. It's okay not to respond to a brief perfectly first time 🏃

Stay interested: It makes you more interesting, and you're more likely to stumble across other interesting people. Like attracts like, in work & play 💅
Shoppers are making some long-term lifestyle changes in light of Covid
The dreaded C-word (not *that* one!) has been affecting our daily living for over 6 months now - time flies! The constant uncertainty has meant there's a lot up in the air. However, social media and research data can tell us about the few things that are certain. Our friends over at Brandwatch have released a new report "Will Covid-19 change consumer behaviour in the long term?" and in a word, the answer is "yes". The report goes into detail about what the public is doing differently, what they prioritise and how shopping habits have changed 👛 I urge you to download and devour the report - very useful whether you're at a brand, start-up or agency. 3 key takeaways here for you though 👀 Read the full Brandwatch report on Covid & consumer behaviour
There' s a surge in shopping locally. Since Covid hit, 33% of people think it's important that what they buy is locally sourced 🐮

73% of *new* online clothing shoppers say they'll continue with their new found love/habit of online shopping 👗👘

Staycations are increasingly trendy - but you knew that already 😉 Book that Airbnb (if it's safe/legal to do so)! 🏡
Other interesting things:
And in case you missed it:
👀 Brand Partnerships: John Boyega quits Jo Malone
👀 Hyper-Local: Coke's ad campaign in Edinburgh
👀 Twitch & London Fashion Week
👀 Brand Experience: What a non-whisky lover can learn from Macallan
👀 Part I interview with Mark Carroll, Creative Strategist at Pinterest
👀 Emily In Paris: The basics of market research & learning about other cultures
---
And that's a wrap!
Is there a topic you'd like to see analysed, or a badass pro you think should be interviewed? Email me at hello@anthro.global to say hi and tell me what you think 😘
Or leave me a comment:
Thanks Anthro fam! And see you here next week, same time.

Sanya 😊
---
Know someone who'd like this newsletter?
Or was this newsletter forwarded to you? Please do subscribe and join the club!
Written by Sanya-Jeet Thandi, a brand strategist & consultant with a love for culture, start-ups and good karma. British Indian currently in Kent & London, and soon to be US ex-pat. You can connect with me on Twitter & Instagram.