👀 Anthro Newsletter #012 | 📌 Social Strategy & Ocean Spray's Organic Content Win
Your weekly newsletter on brands, campaigns, culture and insights.
Welcome to Anthro, a weekly community newsletter featuring must read content about the best and most exciting movements by brands, with a heavy focus on culture, actionable insights and brand's relationship to business success. Whether you're the founder of a company, at a start-up, in an agency or in-house - this is the place for your dose of industry news. I'm trying to make this one of the most valuable emails you receive each week. If you've enjoyed this issue, please like it above 💗 and leave me a comment 💬

Morning friends,
Writing to you on the plane back from Portugal today ☀️ After a week of Vitamin Sea and D I'm pumped and ready for Q4 and winter ☁️☂️ The sunshine was 100% worth the 14 day quarantine period.
For those of you who are new, welcome! And thanks for getting involved 💕
For those of you who are already big Anthro fans I have a little note: I'm telling you now, Anthro is going to be expanding 🤩 In the coming months I'll be introducing a "paid" version of this newsletter, that gives you access to additional deep content, a private professional community, case studies and more. Don't you worry though, this Sunday newsletter that you've grown to love and depend on will remain free to all of you ✨ On top of all this, those elusive, deep resources on all things brand strategy will be available to download and purchase soon too.
Q4 come at me 🔥
Here's what you'll learn today:
Details on agency vs in-house roles and social strategy for your business

How to double your stock price with TikTok overnight

Gender neutral shopping & IRL x URL
---
Moving from agency to a social platform, and advice for your social strategy
I interview Mark Carroll, a creative strategist who's worked both agency side and in-house, most recently at Snap Inc and now Pinterest 📌 For part 1 of this interview, Mark talks to us about the move from agency to platform being "linear", overcoming burnout and 3 social strategy rules for your work - see below 👀 Read the full interview with Mark Carroll (Part 1)
Clarify your vision! Keep it simple and use social media to communicate the specifics of that vision 👁👁

Demystify your relevance, utility or entertainment value. What value are you adding to your audience's life? Do more of that 💰

Scale! Use social to really grow your online presence. Engagement, followers, micro targeting and contextual ads are just a few ways to do this 🆒
Tune into Anthro over the next 2 weeks to read the remainder or Mark's interview, where we explore the skills needed for creative strategy and the fear of irrelevance.
Chill vibes: Ocean Spray + Skateboard + Fleetwood Mac = Doubling your value?
I'm sure you've seen the viral content about Ocean Spray this week: Nathan Apodaca's chill journey to work after his car battery died whilst sipping on some sugary delicious Cranberry juice, and CEO Tom Hayes and Mick Fleetwood's responses on TikTok. Let this be a lesson to you about the power of 1) organic content and 2) the power of TikTok.
Ocean Spray did a couple of things really well that helped them build on the brilliance Nathan Apodaca voluntarily created for the brand - which was pretty much free advertising. First, they waited over a week to respond, giving Nathan's video enough time to hit its natural peak. Then they released a video of the CEO recreating Nathan's video, creating a 2nd wave of interest. How often do you see videos of CEOs smiling as they skate down the street enjoying themselves? Never! Exactly. How refreshing!? 😎 Ocean Spray then gifted Nathan a new truck, full of Ocean Spray drinks - what more could a man want? This resulted in fans online pledging their love and loyalty for life to Ocean Spray because of how nice they were to Nathan. Cuuute! 💞 To top it all off Fleetwood Mac's very own Mick Fleetwood even joined TikTok in response 🔥
It's also key to point out the cross-pollination of content here. While this content all started on TikTok, it very quickly exploded onto Twitter and other social channels 💥 Another reason to up your TikTok game.
👀 Watch Nathan's original content here for all the good vibes:
Let's face it, we're all invested in Nathan Apodaca's life now and want to follow his journey in his new truck. Ocean Spray better sign him up as a brand ambassador pronto 🙌🏽 3 key takeaways for your brand below:
Good vibes attract good vibes, in your personal life and business life. Remember that karma ✨

Don't be afraid to take time to respond to organic content, and let it run its course first. Following up at the right time is everything 🕑

When you do respond, make it good, choose humour and choose kindness. As people in business, you and your stakeholders should be proud to respond in a human way. Don't be afraid to keep it lighthearted- not all CEOs are stuffy 😝 Shout out Tom Hayes 💪🏽
Other interesting things:
And in case you missed it:
---
And that's a wrap. I hope you learnt something new today. See you here again next Sunday 👋🏽
Sanya 😊
Got a question / comment / tip? Leave a comment 👇🏼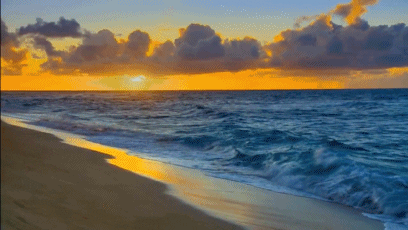 ---
If you enjoyed this newsletter, please forward to a friend or colleague and encourage them to subscribe 🙌🏽