👀 Anthro Newsletter #011 | 🌟 The Extra 10%, Macallan Hospitality & Diptyque's Hype
Your weekly newsletter on brands, campaigns, culture and insights.
Welcome to Anthro, a weekly community newsletter featuring must read content about the best and most exciting movements by brands, with a heavy focus on culture, actionable insights and brand's relationship to business success. Whether you're the founder of a company, at a start-up, in an agency or in-house - this is the place for your dose of industry news. I'm trying to make this one of the most valuable emails you receive each week. If you've enjoyed this issue, please like it above 💗 and leave me a comment 💬

Good morning friends,
Thanks for getting involved this morning 😊 I sincerely hope you're all safe and well, and continuing to take precautions and look after each other 💕 This week I'm excited to be sharing stories all about real excellence in the brand world with you. We'll be looking at the impact excellent experiences, attention to detail and high quality has on your brand and success - aka adding that extra 10%!
Grab your cuppa… Or a cheeky dram of whisky 😉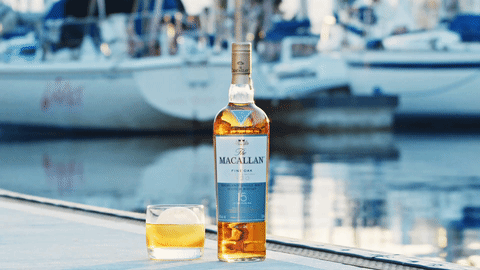 Here's what you'll learn today:
How to create the ULTIMATE brand experience. Macallan leads the way

How to build hype and bring the world to your audience in lockdown. Diptyque on global cities

Other interesting things and ICYMI
---
What a non-whisky lovers trip to Macallan can teach you about brand experience

This time last week I was at the Macallan Distillery in Scotland. And boy, was I blown away by the brand experience! I want to share some top learnings with you 🔥 The Macallan Estate is stunning - already enough to make a lasting impression. But what really gives them that extra 10% is the incredible hospitality, the attention to detail and the incredible brand storytelling. I've worked with clients from Royal Salute to Heineken and would say the alcohol space is certainly a specialty of mine and I think all booze brands, heck… any brand(!) could learn a hell of a lot from Macallan's experience marketing. Key takeaways below 👀 Read the full Anthro Industry Analysis
Make your audience feel special! How you make people feel is what they're going to remember. Do this well and win loyalty for life 💯

Put in the extra 10%!!! Whether that's through your architecture, visual storytelling or customer service. Go the extra mile and it'll serve you well 💃🏽

Make yourself relevant to your audience. Explain complicated things as simply as possible and always consider the value you're creating for them 💫
Hype & missing international holidays? Diptyque brings travel destinations to your lounge

For those of you into fragrance and "boujee" homeware, you'll know that Diptyque is the eponymous bougie parfumerie that makes covetable candles. Most of us have had numerous holidays cancelled thanks to the global pandemic this year. So, in lieu of our travels, Diptyque brought global cities to our living rooms. Last year, they released a series of city candles that were exclusively available in the city they were named after. Due to current travel restrictions this year's city candles were made available globally online for 5 days only. Each candle evokes a specific scent of the city, and quite frankly I think limited releases like this are the adult version of Pokémon cards. Gotta catch 'em all. My fiancé picked up the Londres, Beverley Hills and NYC editions and I'm overexcited to burn them in our new home together. Here's what you can learn from Diptyque's overpriced grown-up collectables and scroll to the end for info on Supreme:
Put in the extra 10%!!! Diptyque's exquisite scents and long lasting fragrance puts them miles ahead of competitors in terms of quality. Not to mention packaging and design. This luxurious air lets them command a dear £54 a pop! For a candle! 😮

Limited editions help you build hype. If you time-limit your products your audience will want to avoid FOMO. And once they have the product in hand it evokes a feeling of exclusivity 👑

Tap into what your audience is missing. Diptyque's target audience is complaining HEAVILY about the lack of international travel right now. Solution? Bring what they're missing straight to them ✈
Other interesting things:
And in case you missed it:
---
That's all for today. I hope you learnt something new and cool, and let me know if there's something specific you'd like to see next week.
Happy Sunday!
Sanya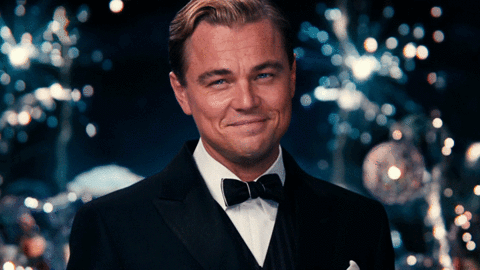 ---
If you enjoyed this newsletter, please forward to a friend or colleague and encourage them to subscribe 🙌🏽