👀 Anthro Newsletter #010 | 👾 Writing Good Content & Twitch Obsession
Your weekly newsletter on brands, campaigns, culture and insights.
Welcome to Anthro, a weekly community newsletter featuring must read content about the best and most exciting movements by brands, with a heavy focus on culture, actionable insights and brand's relationship to business success. Whether you're the founder of a company, at a start-up, in an agency or in-house - this is the place for your dose of industry news. I'm trying to make this one of the most valuable emails you receive each week. If you've enjoyed this issue, please like it above 💗 and leave me a comment 💬

Good morning friends,
Happy Sunday from the Isle of Skye. Hope you're all continuing to keep safe amidst this second wave of Covid and lockdown… Wuttt! On a more positive note, today we have some EPIC insights for you. Think about how cool and helpful Anthro is normally 😉 and then make it FASHUN! 🔥 Let me know your favourite part of this issue is with a cheeky screenshot and tweet? 💙
Here's what you'll learn today:
Copywriting from Glamour Mag's horoscopes writer & Time Out editor

How to use Twitch for your biz. Learning from Burberry's London Fashion Week stream

Other interesting things and ICYMI
---
Saying no to Parisian shoe designers, horoscopes, yoga and copywriting for business
I interview Emma Howarth, a writer and journalist who's known as a former Time Out editor, her horscopes in Glamour Magazine and editing white papers for none other than economist Amartya Sen and visionary architect Zaha Hadid. WOW! I was fortunate to work with Emma at the beginning of the pandemic and she gives off the best vibes! Emma talks to us about copywriting, yoga and saying no to shoe designers in Paris 👀 Read the full interview with Emma Howarth
Be human. Quelle surprise 👍🏽 "Write it as though you're explaining it to a friend and use the same kind of language."

"Ditch the exclamation marks and adverbs!" - Oopsy! Guilty 🙈

"Remember that comprehension is key… it doesn't matter how beautifully put something is if no one understands what you're actually going on about!" ❌
Twitch is going mainstream: Burberry smashed it with Squad Mode at London Fashion Week

Remember when I wrote about Twitch in issue #002 of this newsletter? (👀You can read the analysis here). In a nutshell I focused on how Twitch is diversifying- moving from gaming, to Premier League football and dance music… I said it was only a matter of time before we see more popular adoption of Twitch. BOOM! It's already happening! This week Burberry streamed the first "luxury" content the channel has ever seen - its Spring Summer 2021 collection. V cool! So, what can you learn from this? 👀 Read the full Anthro Industry Analysis
43% of streamers are Gen Z. And that means 57% are older or younger than Gen Z. I'm a millennial and streaming #ABGT400 as I write this for you 😉

Engagement is high, with users spending an average of 95 minutes a day on it Twitch 💯

Avoid your standard commercial messaging on Twitch… Note the lack of standard ad content. Instead, embrace the digital experience and use Squad Mode to show your audience the POV of your key stakeholders/influencers ✨
Other interesting things:
And in case you missed it:
---
Keep washing those hands, wearing those masks and looking after yourselves. No illegal raving please.
Sanya 😊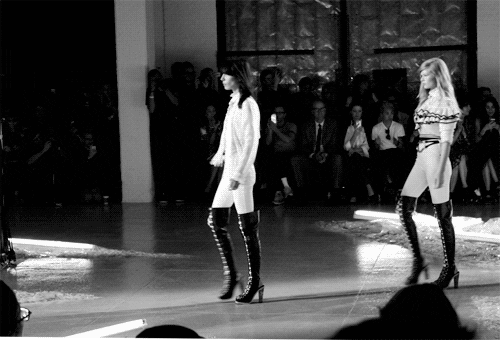 ---
If you enjoyed this newsletter, please forward to a friend or colleague and encourage them to subscribe 🙌🏽