👀 Anthro Newsletter #008 | Partnering With Journalists, Diversity & Gymshark On Social
Your weekly newsletter on brands, campaigns, culture and insights.
Welcome to Anthro, a weekly community newsletter featuring must read content about the best and most exciting movements by brands, with a heavy focus on culture and actionable insights. I'm trying to make this one of the most valuable emails you receive each week. If you've enjoyed this issue, please like it above 💗 and leave me a comment 💬

Happy Sunday friends,
I hope you're off to a fabulous start to Sunday. Get comfy with your cuppa ☕ (Or if you've cut out caffeine like me *crying face* I'd recommend this raw cacao ashwagandha mix from Pukka. Not sponsored, I'm just obsessed!).
We've *almost* reached 300 of us in this weekly newsletter community and that makes me really happy! Thank you everyone for subscribing to date - and please do tell your friends & colleagues to subscribe if you think they'd find Anthro useful! If we don't know each other - come say hi in the comments or slide into my DMs on Twitter or Insta. I'd love to hear what you've liked so far, and what you'd like to see more of. Don't be shy 🌞
For those new this week - welcome! I'll be sharing the most pertinent industry news and insights with you - on brands, campaigns, culture and their relationship to business success. Whether you're the founder of a company, at a start-up, in an agency or in-house- this is the place for your dose of industry news.
Let's get into it!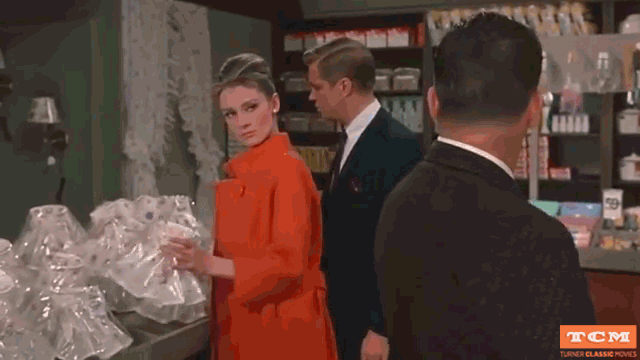 Here's what you'll learn today:
How to get press coverage for your brand. Interview with PR Consultant Victoria Newark

Karen Blackett on optimising for the future of our industry. TLDR: Diversity it key

Using social to build your audience a la Gymshark
---
Being audacious, mitigating future crises and resonating with journalists

I interview Victoria Newark, a PR consultant who happens to be one of my best pals 👯 She's kind and sassy, and BRILLIANT at what she does. She's gone from working in snazzy London agencies, with a penchant for tech PR to recently working for herself. I couldn't be more proud of her 🔥 She talks to us today about aspiring to be audacious, her thoughts on the modern press release, crisis simulation, and how to partner with journalists to get a win for all involved 👀 Read the full interview with Victoria Newark
If your brand is at a stage where its reputation needs consideration, you gotta prep by simulating potential risks and crises. Like role play, but for business 💼

Keep your PR efforts simple. Too many brands over complicate things. What is your key message? What do you want people to remember? Let that guide you 💌

If you're after coverage, think about your media outreach as a partnership with the press 👫 What does this journalist care about? What would make their life easier? What does their schedule look like?
WPP Boss Karen Blackett, talks to Campaign360 about the future of our industry
Diverse teams lead to diversity of thought- and not enough is being done to nurture this in the solar system of advertising, media, PR, brand and marketing. Campaign Magazine hosted Campaign360 and Media360 conferences this week. Industry boss, Karen explained that she's "tired of being everybody's one black friend" and wants to stop being treated "like a unicorn in the industry 🦄 All the questions [about diversity] can't be directed at me" 👀 Read the full Anthro Industry Analysis
Homogenous mean less lateral thinking. The end results may see campaigns failing to resonate with the right people. Address this by bringing on more diverse minds, and failing that, research your audience even more 👩🏽👦🏿👵🏻

There are limited formal barriers to entry in our industry (e.g. education/degrees) and most people have learnt skills on the job 💪🏽 Economic barriers and inconspicuous routes into industry are the issues. Intentional internship programmes are one way of opening up the routes into industry 🖇

We can all benefit from unconscious bias training in the place of work. A first step towards combating assumptions we all make 💭
Gymshark's Head of Social on how to use social for audience building
Gymshark has been on everyone's lips lately after its £1B valuation and investment from General Atlantic, for a 21% stake in the business. The brand is set for global expansion, with its focus on the US, where the majority of its existing audience live. 🐟 Gymshark cites social media community building and being one of the first brands to pay social media influencers for its success. Gymshark's Head of Social, Elfried Samba spoke to The Drum about audience building. His advice below:
The world of social is about what actions your business is taking. Consider how what you're communicating on social links to other business decisions. The most successful brands link actions to comms 📢🚶🏽

Avoid creativity for the sake of creativity 🎨 Ask the question "Is this content here to provide value or is it merely here to impress our industry peers?"

Embrace change. Avoid being a one trick pony. Social media is always changing, so make sure you're always experimenting as well as continuing with what works for you 🎪
---
Other interesting things 👀:
Why is practice important? "We are what we repeatedly do" - Ryan Holiday, Medium

Uber sets out roadmap to be emission-free by 2040 - Uber

Nuclear energy advocacy x Influencer content = @isaboemeke. Making overlooked subjects more fun. What do you think? Pretty amusing and informative in my opinion.
---
Any questions? Leave me a comment. I want to hear from you! Let me know what you've loved and what you'd like to see more of. If you'd like to nominate yourself for the interview series - ping me! 😉
Thanks for being part of Anthro this Sunday, and see you next week!

Sanya 😊