👀 Anthro Newsletter #004 | 💫 Trend Forecasting, B2H and Gender Fluidity
Your weekly newsletter on brands, campaigns, culture and insights.
Welcome to Anthro, a weekly community newsletter featuring must read content about the best and most exciting movements by brands, with a heavy focus on culture and actionable insights. I'm trying to make this one of the most valuable emails you receive each week. If you've enjoyed this issue, please like it above 💗 and leave me a comment 💬

Good morning friends,
I've recovered from my escapades climbing mountains, waking up on lochs and chasing local salmon from last weekend in Scotland - back to reality. Hope you're all coping with this MAJOR HEATWAVE in the UK 🔥 I know you San Francisco based folks are feeling it too 🌞
We've got more new community members this week - welcome! I'm excited to have you here! I don't recognise so many of your names, so please drop me a comment or email to say hi - I'd love to get to know you 😊
As usual, I'll be sharing the most pertinent industry news and insights with you - on brands, campaigns, culture and their relationship to business success. Whether you're the founder of a company, at a start-up, in an agency or in-house- this is the place for your dose of industry news.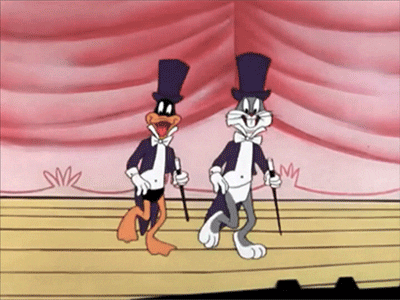 Here's what you'll learn today:
How to use trend forecasting to maintain cultural relevance. Interview with cultural researcher Ruth Marshall-Johnson

B2H is the new B2B… How can you be more B2H? What even is B2H?!

The importance of consulting and truly understanding the LGBTQ+ community you are trying to connect with
---
How can brands, agencies, VCs and startups use trends and culture to up their game?

I interview Ruth Marshall-Johnson, a cultural researcher I met years ago - she blew my socks off after I organised for her to present a Trend Briefing at my old agency H+K (shout out H+K fam! 💗) Her ability to advise global multinationals like LVMH, Coca-Cola etc and her pioneering work at WGSN continues to inspire me. 3 key tips for your work below 👀 Read the full interview with Ruth Marshall-Johnson
Knowledge of the future, and forecasting trends is imperative for startups, brands & VCs. It's key to focusing and optimising your plans in a world of over-saturation and TMI 🔮🔑

Spend more time thinking about how you serve your target audience: "How could your product really help them – how is it relevant to them? What power does it give them?"

Consider how your brand can be a vehicle for influencing a better world 👀 Check out the Adidas x Parley ocean plastic partnership
B2H is the new B2B, and fintech is leading the way.
Last week we covered how boring brands need brand strategy too, and how the Female Founders Fund is doing it well. Building on this, we're looking at fintech brands that are doing well 💸 Traditionally, companies like Transferwise, Stripe and Salesforce would be considerd "B2B" (business to business), but brands in the fintech space are adopting a "B2H" (business to human) approach which is serving them well. Ask yourself - "How would I want to be spoken to?". 3 takeaways below 👀 Listen to Transferwise's Tessa Pettman on the 11FS Fintech Marketing Podcast
Integrate your product, your brand and marketing. These should be aligned and developed together- brands that have integrated teams perform better ⚽

Good brand and marketing act as the voice of the consumer within your business 🗣

Transparency is key to building trust with your audience. You can win your audience's loyalty by owning and responding to your mistakes with honesty and compassion ✌🏽
Know the nuances of your audience to achieve campaign success. The Gay Times' has built GTX to help.
We've seen plenty of brands jump on the Pride bandwagon in recent years. Many having never demonstrated support for the LGBTQ+ community to then suddenly launching a new sandwich 😅 in vacuous attempts to come across as inclusive and try and resonate with this community.
Brands can get it wrong (👀 M&S sandwich), and brands can get it right (👀 Smirnoff partnerships). It comes as little surprise to see that those who get it right have done their research and worked with people who know and understand the nuances of the communities these brands are trying to support and engage with. The Gay Times has launched GTX - an agency to advise brands on their connection and campaigns for LGBTQ+ people 👀 Read the Gay Times' announcement
While this way of working isn't limited to the LGBTQ+ community, there is an increasing need for it. Consulting people who live and breath the culture you're trying to connect with is essential. The increasing need to understand the nuances of LGBTQ+ culture is set to be ever pertinent - according to recent YouGov research only 36% of young people identify as "exclusively straight". Binary definitions of gender and sexuality are outdated in the UK and USA. This concept isn't even new! Throwback to my Anthropology degree and studying the Bugis people of Sulawesi in Indonesia- these people historically accept 5 different genders as the norm 👀 Read about the Bugis gender fluidity. If you only remember 1 thing:
Consult and aim to truly understand the people you are trying to connect with or build for! This applies to all groups of society, be it LGBTQ+, Indian diaspora communities, black communities, women, mothers, and all other groups and subcultures 👩🏽👱🏻👧🏿👨👳🏾👵👦🏽
Other interesting things 👀:
---
What do you think? Leave me a comment - I'd love to hear from you. Tell me what you'd like to see next, and what you've loved so far. And if you fancy volunteering to be interviewed, I'd love to speak to you 😉
Thanks for being part of Anthro this Sunday, and see you next week!

Sanya 😊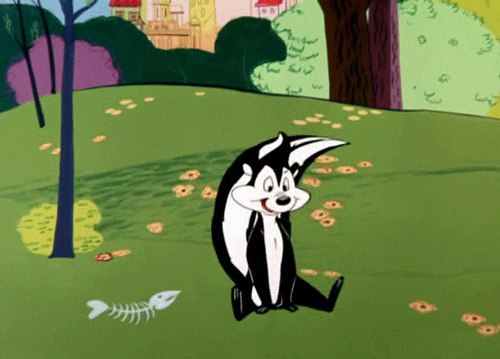 ---
If you enjoyed this newsletter, please forward to a friend or colleague and encourage them to subscribe - let's try and grow this Community to 1000 of us🙌🏽