👀 Anthro Newsletter #003 | 😎 Maximising Pinterest, Audience Obsession and Boring Brands
Your weekly newsletter on brands, campaigns, culture and insights.
Welcome to Anthro, a weekly community newsletter featuring must read content about the best and most exciting movements by brands, with a heavy focus on culture and actionable insights. I'm trying to make this one of the most valuable emails you receive each week. If you've enjoyed this issue, please like it above 💗 and leave me a comment 💬

Good morning friends,
Sending this to you from the Scottish Highlands today, and it's glorious 🌞 We grew this Anthro Community to over 200 people this week - and it's only Issue #3! Thank you all for your support - I can't wait to continue hearing what you've loved (and hated)! Your critique and suggestions are always welcome so don't be shy. I'm writing for you afterall 😉
For those new this week - welcome! I'll be sharing the most pertinent industry news and insights with you - on brands, campaigns, culture and their relationship to business success.
Whether you're the founder of a company, at a start-up, in an agency or in-house- this is the place for your dose of industry news.
Shall we..?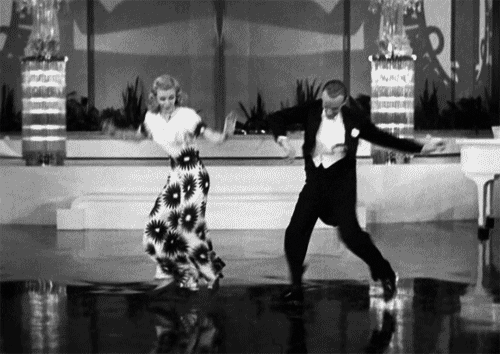 Here's what you'll learn today:
How to get the best out of Pinterest. Interview with Pinterest Product Marketing Lead, Maansi Dommeti

The secret to D2C success. Simple but true. Pay attention to your audience, a group of individual people with different tastes

"Boring" businesses need brand strategy too. Businesses seen as traditionally less cool, have the ability to build cultural capital too. Just look at the Female Founders Fund
---
How do you actually use Pinterest for business and campaigns?
I interview Maansi Dommeti, a Product Marketing Lead at Pinterest HQ in San Francisco. She helps household names use Pinterest not only as a portal of inspiration, but as a shopping tool for its hyper-engaged users. 3 takeaways below 👀 Read the full interview with Maansi Dommeti
Social media are not created equal. Choose your platforms wisely. Pinterest is where people come to find inspiration, and plan their lives 💍

Use Pinterest to connect people to that inspiration. Create relevance, and then build a path to purchase parallel to the audiences' own life stages 🏡

Consider how long people plan before deciding to purchase products or services and create a "work back plan". Your marketing approach should be tailored to your audience's timescales ✈
D2C companies continue to appear, but what's the secret to success? Customer obsession.
We keep hearing about "D2C", but what does it really mean? And if you are a D2C brand, how can you be successful? I analyse cult beauty brand Glossier, and "Tech Bro" shoe obsession, Atoms. 3 key things below 👀 Read the full Anthro Industry Analysis about D2C
Psychographics are more valuable than demographics, but understanding the taste and psyche of your individual audience members will serve you best in the long run. Taste profiles are powerful 👅

Recognise and nurture your community. Closed feedback loops between businesses and their audience are powerful. Build for your audience, not for yourself

Use social media to power your feedback loop - a method of truly speaking to your audience. This can empower your business to respond and adapt, faster than ever 🚀
"Boring" businesses need a strong brand strategy too.
I'm looking at you - financial services, fintechs and venture funds. Traditionally, businesses in these industries pay less attention to their brand, and the culture they are trying to infiltrate or create - something I found first hand during my pro bono advisory over recent months. Venture capitalists Female Founders Fund (FFF) show us how it's done 🔥
Established in 2014 with one belief - "Women will build the companies of tomorrow", FFF has become a leading source of capital for female founders. How? By differentiating itself, through brand identity and strategy. How they execute their presence sets them apart 👀 Read Emily St Denis' blog post
VC is a prime example of how these types of industries can be esoteric to those on the outside. FFF finds operating with a strong brand, being friendly, informative and relatable encourages interaction with a wider circle of people… People who may normally be excluded from funding options.
Your key takeaways:
Visuals are a good place to start. Your brand is NOT your logo, or your colour palette, BUT your logo and aesthetics, including the imagery you use, are symbolic of your brand, so you may as well make it good. FFF cite women's shaving brand Billie for aesthetic inspiration - the first razor brand to show female body hair. Nice one! 👀 See Billie's site here

Use your content to represent your brand, and link your brand metrics to your business metrics. This will help ensure you're optimising your brand and content strategies. E.g. Set objectives. Is awareness your goal? Engagement? Reaching a specific target audience? FFF takes inspiration from Goop's strategy 👀 Read this opinion piece by Gaby Hinsliff in The Guardian
Other interesting things 👀:
---
Any questions? Leave me a comment. I want to hear from you! Let me know what you've loved and what you'd like to see more of. If you'd like to nominate yourself for the interview series - ping me! 😉
Thanks for being part of Anthro this Sunday, and see you next week!

Sanya 😊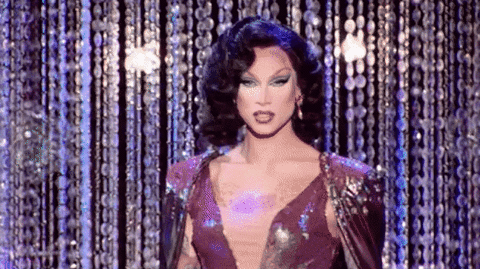 ---
If you enjoyed this newsletter, please forward to a friend or colleague and encourage them to subscribe - let's try and grow this Community to 1000 🙌🏽